Wetgate Automated
Pump System
An affordable solution for efficient emulsion scratch removal
To ensure the best quality filmscans, our Filmfabriek scanners have been using Wetgate technology to remove emulsion scratches for many years. It is our mission to make filmscanning even more effortless day by day. As a result we developed a one of a kind completely automatic compact Wetgate Pump. This tiny but powerful machine can communicate with our Pictor and Pictor Pro scanners and automatically pump enough isopropanol to capture better quality film scans.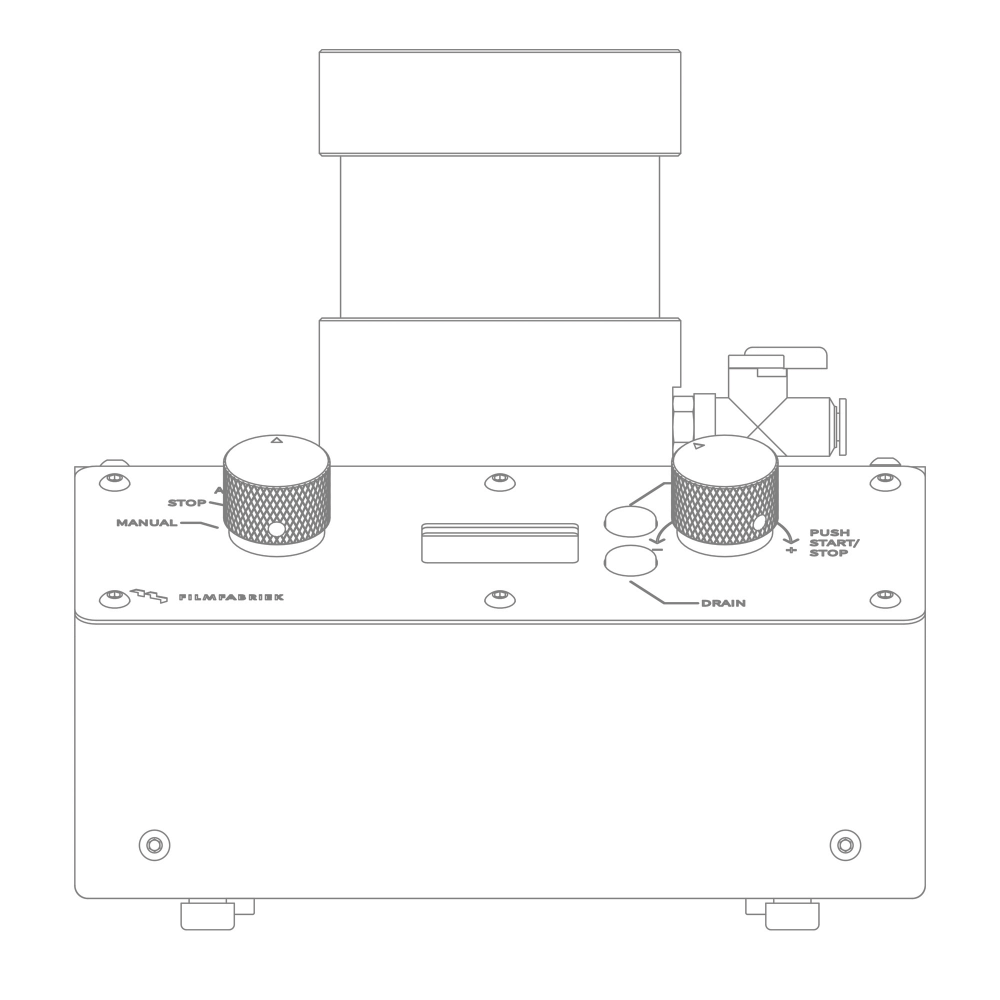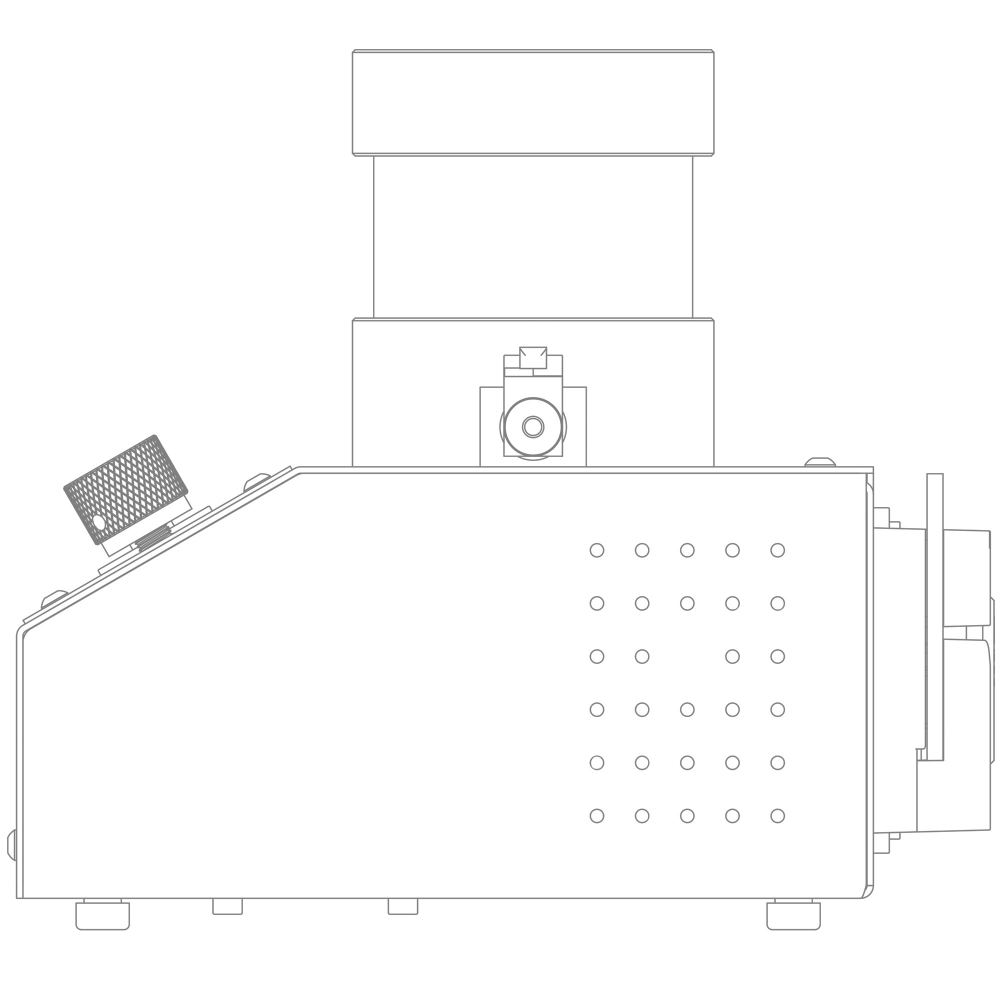 Compatible with Pictor and Pictor pro
Our Pictor and Pictor Pro scanners work effortlessly with the Wetgate Automated Pump. It's as easy as plugging in the provided cable and connecting it between the Pictor(Pro) and Wetgate Automated Pump. Integrated software communicates between the two devices and adjust the pump speed according to the speed of the film being scanned on the Pictor. Our Pictor scanners where already very low maintenance and easy to use, but the Wetgate Automated Pump will make the ultimate scanning companion for our Pictor's. The tight software integration and easy setup will make this an excellent scanning setup.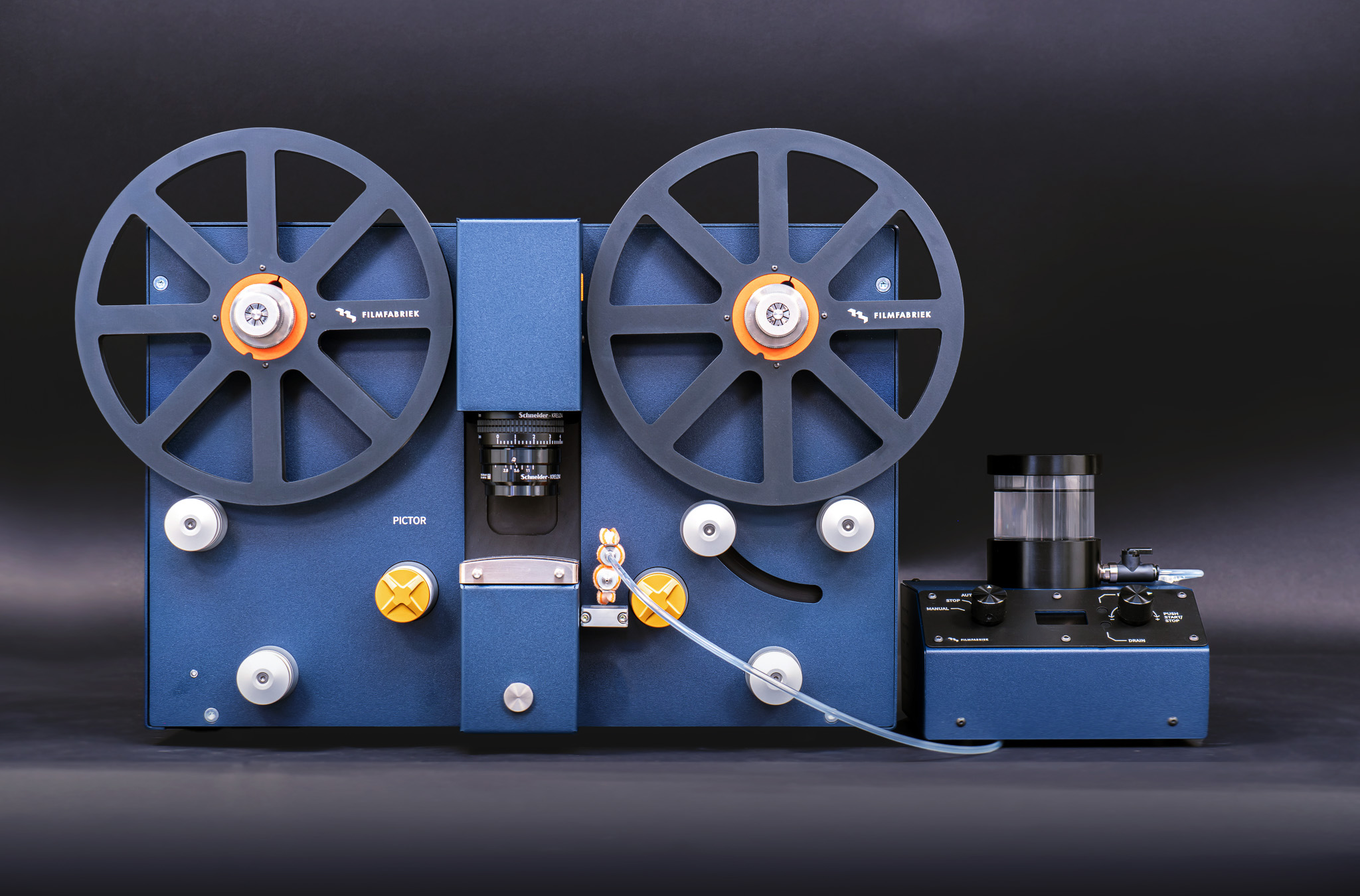 Ease of use with an user friendly interface
Our Filmfabriek Wetgate Pump comes ready to use out of the box. The software is pre installed and everything works by the simple flick of a switch. You only need to connect the tubes to the wetgate rollers on your Pictor Scanner. The Pump comes with 2 operational modes, Auto and Manual, these are user selectable. The Auto mode fully automates the wet gate system such that there is no requirement for user intervention. In this mode the scanner completely controls all the pumping tasks. In Manual mode the user can set the pumping speed by them selves. We want our users to be able to manually override the pumping speed if that is necessary for any reason.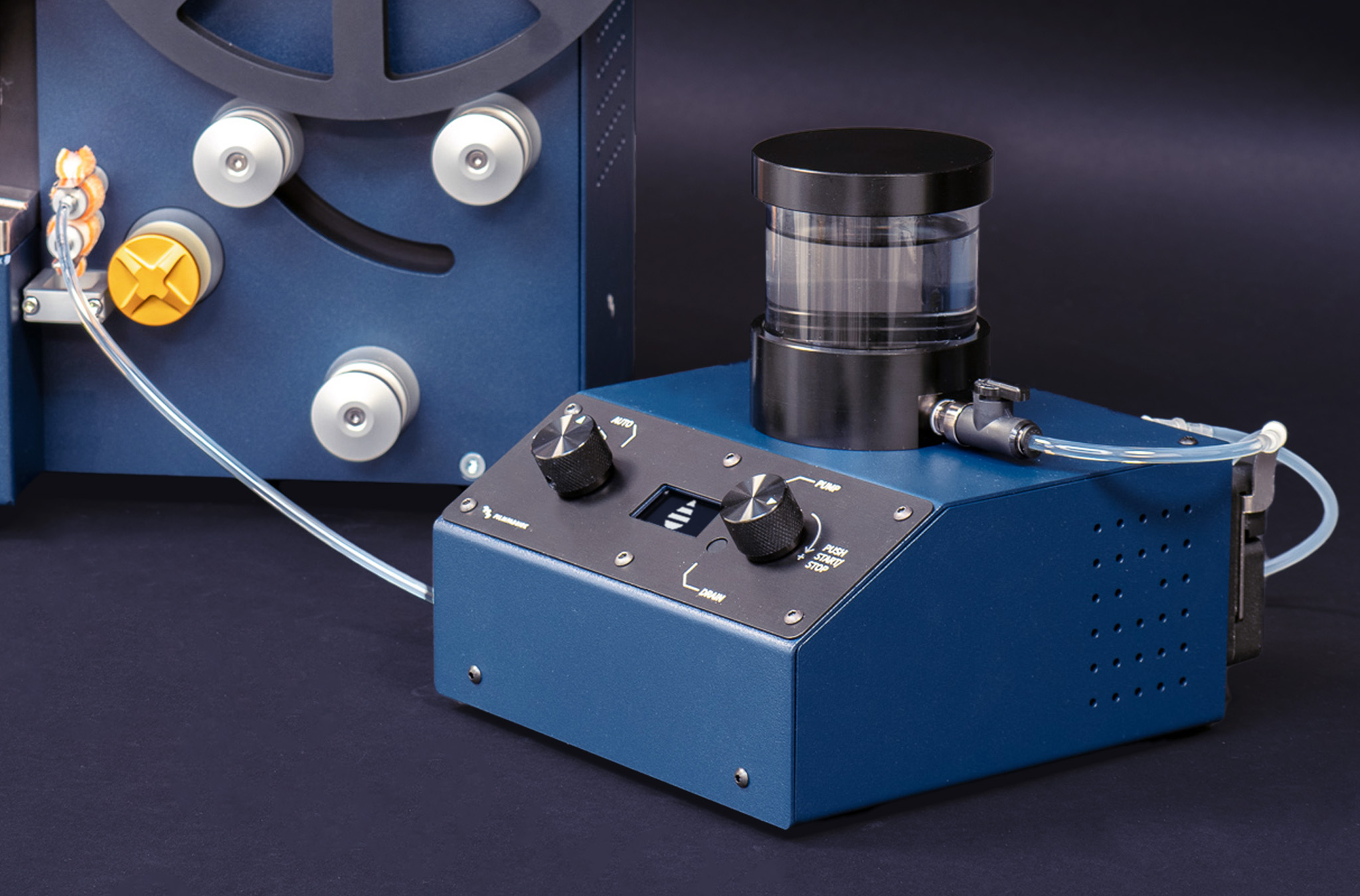 Check compatibility with our models

Excellent image
restoration using wetgate
To ensure best results when digitizing your film, we use Wetgate scanning. Using this advanced technique, even a damaged film can be restored to a sharp and beautiful end product.
By cleverly treating scratches or vertical lines with fluid, almost any damage can be repaired or optimized. This technique was previously only available for large format film.
Small format film can now also be digitized professionally, thanks to our smart Wetgate solution.
Our Wetgate technique for the Filmfabriek HDS+ Scanner is very simple and cost-effective. For both archives and individuals, who strive for the highest quality, this is a must-have!